10 best captivating documentaries on Netflix: These movies will keep you on your seats
Documentaries are films that tell the story of real events and real people. It doesn't represent us the real-life story instead they establish a particular version of the real world. Here I have separated 10 captivating documentaries that will inspire you.
Captivating documentaries on Netflix #1: They Shall Not Grow Old
'They shall not grow old' is a documentary debut film of Peter Jackson, which was created after researching for 4 years. They used original footage of World War I from the Imperial War Museum's archives. This is one of the documentaries that open up your eyes to deep emotions and surreality. The Great World War I ( 1914-1918 ) had impacted a great deal over people, taking millions of lives of soldiers. 
This documentary shows the story of the life of a soldier in WWI, from recruitment onwards. Peter Jackson ties together actual historical footage with recorded interviews into a mesmerizing documentary conveying the experience and memories of those who fought in the war. One of the most interesting things is that the footage is not recreated but incredibly restored and colored. As the movie proceeds, we see and feel how their youthful enthusiasm changes to pain and determination. One of the best documentaries.
Director: Peter Jackson
Initial Release: 9th November 2018
Rating: 8.3/10
Captivating documentaries on Netflix #2: The Game Changers
'The Game Changer' is a documentary about Fitness, food, and athletics. This documentary will change your perspective and blow off false beliefs. It is both thoughts cultivating and inspiring this documentary will grab your attention and stagger your mind to the reality of what to eat to be healthy.
James Wilks, former professional martial artist, English film producer, and vegan activist, who travels around the world, to unravel every truth and myths about strength and protein. Exhibiting Athletes, visionary scientists, and soldiers to change the way of eating and lifestyle of people.
Director: Louis Psihoyos
Initial Release: 16th December 2019
Rating: 7.9/10
Captivating documentaries on Netflix #3: Rising Phoenix
'Rising Phoenix' is a documentary that is so powerful, raw and so much inspiring, not only it is strongly inspiring but emotional as well. All the stories, struggle, heartbreaks, and the guts and courage to learn all these difficult sports and to ace, it is tremendously inspiring.
This documentary is especially about specially-abled people who are strong enough to show the world that they can do things better than abled bodies. This documentary spreads awareness among people about the Paralympics and how important it is to support them.
Director: Ian Bonhôte, Peter Ettedgui.
Initial Release: 26th August 2020
Rating: 8.1/10
Captivating documentaries on Netflix#4: Three Identical Strangers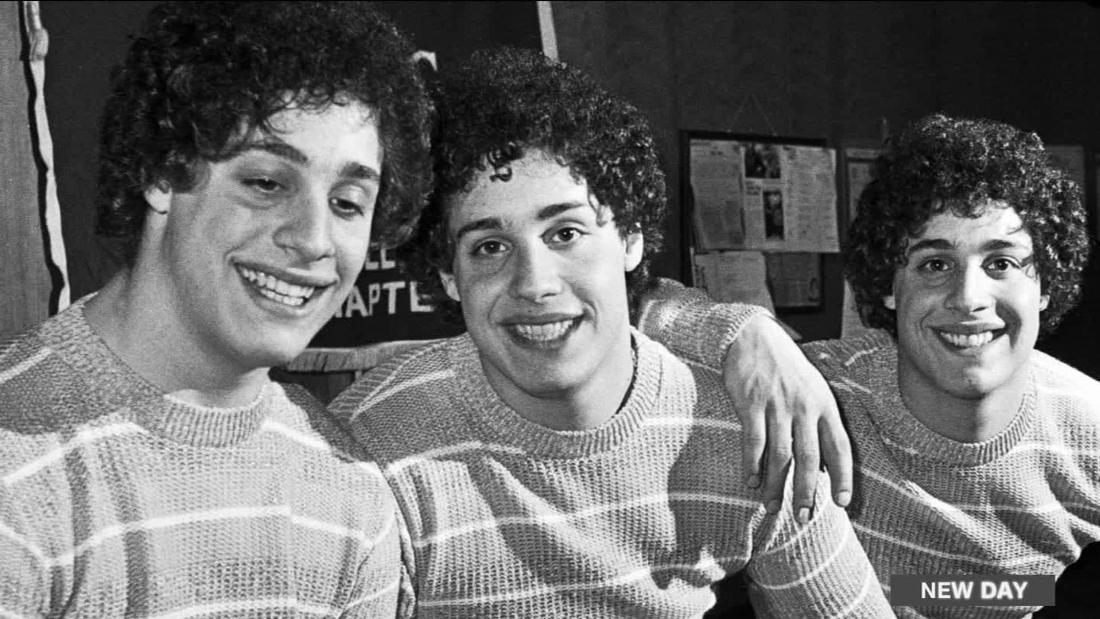 'The Identical Stranger' is a Documentary that is quite emotional and heartbreaking. It's too good to be true. This Documentary's storyline is amazing yet terrifying at the end. The story of this documentary is about three triplets who were born and were separated. they were adopted by different families and were raised in a different household. They were living hundreds of miles from each other and yet they met when they were 19. This case became a global uproar but it also leads to the unraveling of some hurtful truth.
Director: Tim Wardle
Initial Release: 30 November 2018
Rating: 7.7/10
Captivating documentaries on Netflix #5: Human Nature
'Human Nature' is a documentary that will take you to step by step through the evolution and process of genetic editing. It has an amazing story that will astound you. As the separate story comes together, the ethical question is thrust upon the scene creating a dilemma of how to proceed with a technology that is a game-changer at the highest level of humanity.
This documentary is about the biggest revolution of the 21st century which is not a Technical revolution but a Biological revolution. This revolution happened when an astounding breakthrough was discovered, known as CRISPER which gave unparalleled control over building blocks of life. it opened its door towards curing diseases, restructuring the biosphere, and designing children.
Director: Adam Bolt
Initial Release: 7th November 2019
Rating: 7.7/10
Captivating documentaries on Netflix #6: Icarus
'Icarus' is a documentary which is about corruption in the Olympics. Excellent acting and direction of the movie. This movie shows that during Olympics Russians were cheating, and not only the other candidates (mostly Americans ) were cheating and were not caught. And even after the forensics, Russians were allowed to play in Rio this purely shows that corruption wins no matter what.
Icarus is a documentary directed by Bryan Fogel who sets out on a journey to unravel the truth behind the doping in sports and stands upon a chance of meeting a Russian Scientist. Instead of writing his personal experiment, he converted it into an international political thriller, this came out to be a big sports scandal.
Director: Bryan Fogel
Initial Release:  20th January 2017
Rating: 7.9/10
Captivating documentaries on Netflix #7: 13th
'13th' is a documentary about racism and racial injustice. it is an amazing documentary that decodes and unravels racial injustice and racism faced by Afro-Americans in the United States. if you want to learn how it feels to be black in America then you must watch this. it shows how the mass incarceration and the 13th amendment not only opened a pathway for slavery, but it also shows how big a role it plays in the prison system of the United States.
This documentary shows how indiscriminately the countries prisons are filled with Afro-Americans. This documentary shows how the judicial and prison systems are corrupt and mainly targets people of color.
Director: Ava DuVernay
Initial Release: 7th October 2016
Rating: 8.3/10
Captivating documentaries on Netflix #8: The Dawn Wall
'The Dawn Wall' is a documentary about two American Rock Climbers Tommy Caldwell Kevin Jorgeson who climb the Dawn Wall, an impossible wall, a 3000 feet long rock surface situated at Yosemite National Park, California. Both of them with shear courage lived on the vertical surface for weeks creating tons of media attention. One of the main aspects that were shown here was that loyalty over personal glory. Most people prefer their glory over everything but here it was different. It is an amazing documentary that shows the reality of life and struggles in its raw form without any pretense of drama which makes it more inspirational.
Director: Josh Lowell, Peter Mortimer.
Initial Release: 14th September 2018
Rating: 8.1/10
Captivating documentaries on Netflix #9: For the Love of Spock
'For the Love of Spock' is a tribute documentary. It is a tribute given to his father by his son. An honest film about a man who became a living legend in his time. This movie showed that everyone has their own struggles and there are many ups and downs in life and the only person that can defeat the struggle is you.
Director: Adam Nimoy
Initial Release: 16th April 2016
Rating: 7.6/10
Captivating documentaries on Netflix #10: Last Breath
'Last Breath' one of the most astounding documentaries ever to be created. A diver gets stuck at the bottom of the north sea and has only left 5 mins of oxygen left. it would at least take more than 30 minutes for rescue. It is very eye-catching it will definitely throw you off at the end. Including the original footage of the scene it even made it more emotional.
Director: Alex Parkison
Initial Release: 5th April 2019
Rating: 7.7/10
These are some captivating documentaries on Netflix. Hope you guys enjoy them. Let us know what you guys think about these movies in the comment section down below! Until then, stay safe!
Also, read
Dead poets society: A movie or a hope?
The Most Disliked Videos On Youtube: Are they really the worst?
16-time travel movies: Movies that can take you back and forth
The haunting of Bly Manor Review: Is it worth watching?
Marvel Eternals: A new phase to Marvel Cinematic Universe (MCU)