Best 10 Netflix Original Series: Check these out first
Netflix is a place where a collection of numerous movies and shows can be found. Netflix is not just known for streaming movies and shows of other studios but it creates its own movies and shows. You can watch many series and movies without any ad, just under a minimal cost every month.
If you are searching for some famous, most-watched, and unrivaled series, here I have sorted out the Top 10 Orignal Netflix Series which you have to watch before you die.
Probably Netflix's best show ever created. Stranger Things is so lovable and entertaining that the audience becomes addicted to each character. This show has up to three seasons and the fourth season is on its way, from the first season to the third the character enhancement becomes five times better.
Stranger things take us back to the 80s when life was full of ecstatic clothes and disco nights. The story is about four boys who not only are science enthusiasts but are also love to play indoor games, story starts to take shape when one of them goes missing, Will, his mother being deranged from this incident starts an amass investigation with the help of local authorities.
After getting into the investigation they start to unravel a series of mysterious experiments conducted by the government, they also encounter some supernatural force and a surprising little girl.
Director: Duffer Brothers
Cast: Millie Bobby Brown, Finn Wolfhard, Gaten Matarazzo, Joe Keery.
Rating: 8.8/10
Netflix Original Series #2: The Umbrella Academy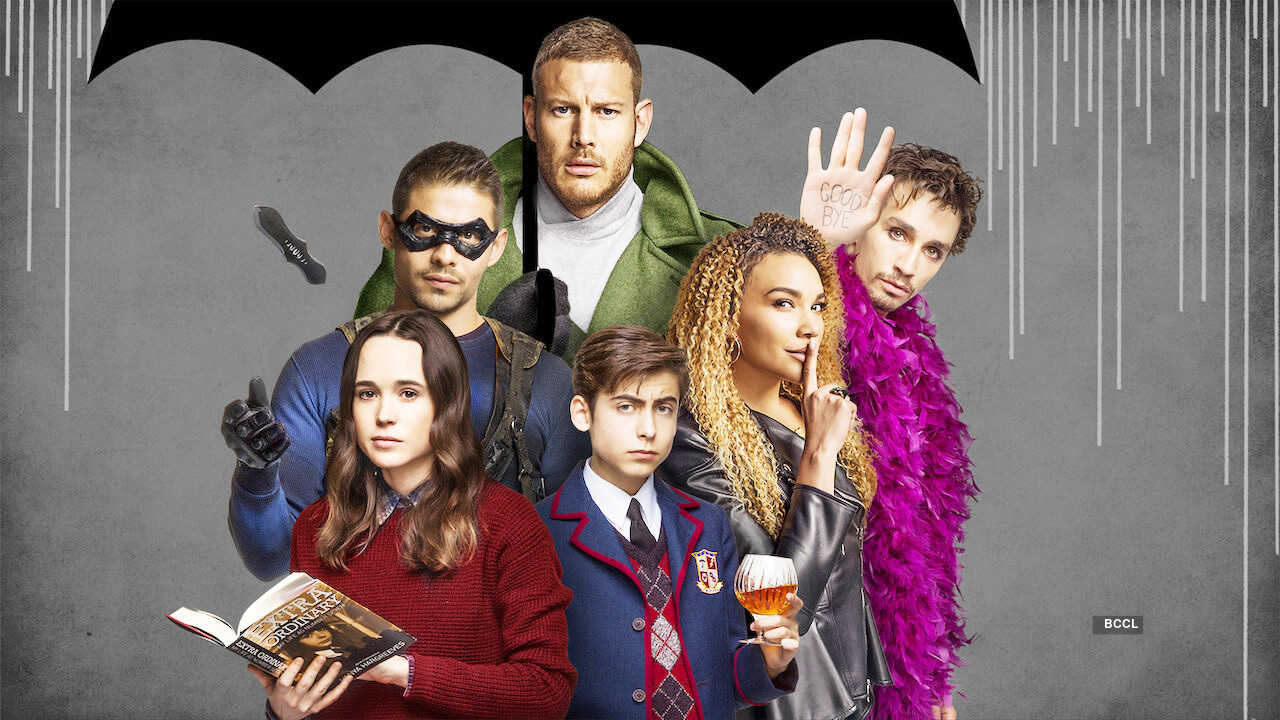 The Umbrella Academy isn't just like a normal superhero show, it's more like a dysfunctional family who are not struggling for a social, political, or religious change. To be honest, I love this show for their characters being funny and the way they show off their supernatural talent.
The Umbrella Academy starts in the time of 80s, where 43 mysterious infants were born to random not related women who never showed any symptoms of being pregnant before that day, Seven of them were adopted by some rich family who created 'The Umbrella Academy' so that these children could save the world someday. The family went broke and they were disbanded. After years, coming to the present, only six surviving members reunite and try to solve the mystery about the death of their father.
Director: Jason Bryden
Cast: Aidan Gallagher, Ellen Page, Robert Sheehan, Tom Hopper.
Rating: 8/10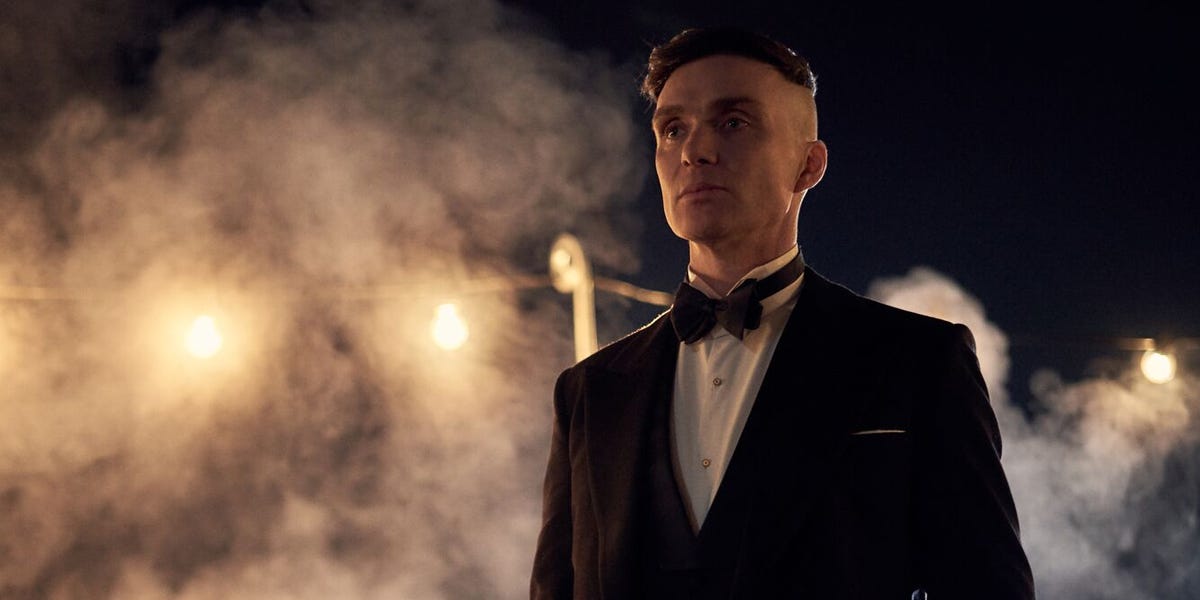 Peaky Blinders is a series that is worth every penny we paid to Netflix. Here you can feel the reality, the intense emotion, and the action everything is so tense that it keeps you on the edge. This show's every single episode is so interesting and intense that you will never feel bored. Everyone is waiting for the next season because the last scene from the prior season left us on a cliffhanger.
Story sets in the 1920s, Thomas Shelby who is the head of a British gang known as Peaky Blinders, mostly were former soldiers of world war I and family members. After the war was over there was great instability among the society and the government. To decrease the rate of crime in Birmingham, the Government tries to capture all the criminals and gangsters. And thus the government is after Thomas Shelby.
Director: Steven Knight, David Caffrey, Tim Mielants.
Cast: Cillian Murphy, Helen McRoy, Paul Anderson, Sophie Rundel.
Rating: 8.8/10
Netflix Original Series #4: Narcos
Narcos is a biographical series about Pablo Escobar, a real-life drug dealer who even surpassed some fictional ones. It gives a distinct clarity about the current history while being extremely engaging. Generally, real-life stories get flat and monotonous but this show is something different because every character and scene gets very absorbing.
The story sets in the late 80s, where the drug trade had increased rapidly in Colombia not only trades were increased but the activity of notorious drug dealers also increase. To reduce their activities, actions were taken by the law to chase and capture the king of all drug dealers, Pablo Escobar. As the case moves forward many higher-ups from politics, military, police, and civilians are found to conflict.
Director: Edward James Olmos, Jose Padilha
Cast: Pedro Pascal, Wagner Moura, Boyd Holbrook, Alberto Ammann.
Rating: 8.8/10
Netflix Original Series #5: Dark
Dark is arguably one of the most inevitable sci-fi series to be created. It has a very different and original storyline which will force you to shut-off all the pessimistic people and watch the show all night. There are scientific facts within, details of the mythology, and many more strands that will grab your attention.
story sets in a German town, where the sudden disappearance of two young children creates conflict among four families' relationships as they search for them. As the search goes on, mysterious characters come to light and are entangled with the twisted and troubled past of the town. This story also includes some supernatural stuff related to the town in past.
Director: Baran bo Odar.
Cast: Louis Hoffman, Oliver Masucci, Maja Schone, Lisa Vicari.
Rating: 8.8/10
Netflix Original Series #6: Ozark
Everything about this is so brilliant and lovable. It shows how far a family can go to stay together and alive despite the emerging obstacles. The way one scene flows into another, you just truly want to keep on watching till there's no more left and you keep on craving for more seasons to be created.
This story is about a financial planner, Marty Blyder who relocates his family, living in Chicago, to a resort in the Ozarks. along with his wife and two children, they have to be on the move because of a mishap with a money scheme forcing him to pay off a debt to a Mexican drug-dealer to keep his family safe.
Director: Jason Bateman
Cast: Jason Bateman, Laura Linney, Julia Garner, Sofia Hublitz.
Rating: 8.4/10
Netflix Original Series #7: House of Cards
House of Cards is a gamechanger it is not only the acting or the plot but the way it tackles social-political issues with various characters, including racism, sexism, sexual assault's, scandalous relationships, corruption, LGBTQ+ relations, religion, and mental illnesses, it's a mashup of all the ill in our society.
The story is about a democrat, Frank Underwood who is appointed as secretary of states, on his journey to the top he sets his mind to take revenge on people who betrayed him along with his wife. At the end of all the six seasons plot takes an unimaginable and interesting twist.
Director: Robin Wright, David Finch.
Cast: Kevin Spacey, Robin Wright, Michael Kelly, Kate Mara.
Rating; 8.7/10
Netflix Original Series #8: You
'You' is different and has the best murderous plot to be ever created and yes many of us loved to watch it. Ever felt terrified that somebody is watching you? this show will give you the sensation of what madness can a person do for love. For now, this season has only two seasons and the third season is in the process, I just can't wait for the next season because the way they ended the last scene was nerve-wracking.
The first season was about, a book store manager, Joe who had a sudden crush on a writer, Beck, and went many lengths to make her his but in the end, it turned out that she was not compatible with him. In season two after all the pain he went through he met another girl, Love and here the story takes another twist which no one would have ever imagined. Well not giving out the spoilers, but you must watch it!
Director: Greg Berlanti
Cast: Penn Badgley, Elizabeth Lail, Victoria Pedretti, Ambyr Childers.
Rating: 7.8/10
This is one of the shows that will have a profound grip on you. At first, it was like a normal show about a woman being in a prison for an illicit crime, but as you go on you find yourself riding on an emotional rollercoaster. You can go from extremely disgusted to heartbreaking empathy all in this one single show.
There would be certain movements filled with savagery, racism, egotism. immodesty and barbaric behavior and on the other hand the camaraderie of some inmates what makes this show thought-provoking and interesting.
This show is about a woman, Piper who was for ten years transporting drug money to Alex, she was imprisoned for this crime. The harsh reality of prison taught her many things and changed her perspective which led her to do the impossible.
Director: Jodie Foster
Cast: Taylor Schilling, Laura Prepon, Uzo Aduba, Natasha Lyonne
Rating: 8.1/10
Netflix Original Series #10: Mindhunter
One of the best crime-thriller to be created in every aspect. It has been directed with accuracy to the 70s period detail, it gives you a feeling of being in an extreme sport of crime and psychology. To catch a criminal you often need to think like a criminal this what one of the FBI agents, Holden Ford, and Bill Tench have to do to catch serial killers. They try to understand and catch serial killers by studying their mentally unstable brain. Mindhunter has two seasons and has an Oscar-nominated director and actor.
Director: David Fincher
Cast:  Jonathan Groff, Holt McCallany, Anna Torv, Cameron Britton, Sonny Valicenti.
Rating: 8.6/10
Hope you like binge-watching these netflix original series.
If you liked this article then here are a few more articles to intrigue your mind:
Mosul Movie Review – Is it worth watching?
Notes for my son Movie review – Is it worth watching?
Dolly Parton's christmas on the square movie review: Is it worth watching?
Alien Xmas Movie Review: Is it worth watching?